I'm Ready to Build a Pole Barn Home
Yep I'm itching to build a new home. We've been in the log home for almost 6 years now and I have the urge to do all that hard work again. It must be like having a baby, you forget all the pain after time and you do it all over again.
This time I want to build a Pole Barn home….and all the photos here are just that. It's hard to believe these barns are homes, right? I want all concrete floors and something easy to maintain. We would go with less square footage this time too.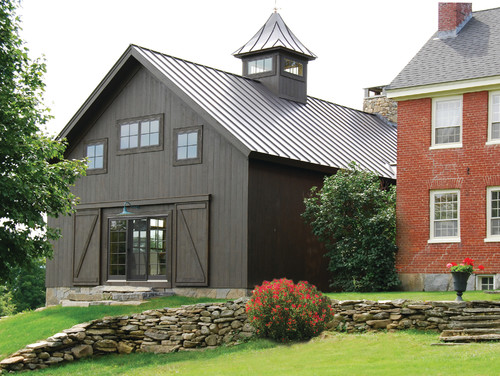 The hardest part for us would be selling what we have. Not only is the economy horrible where we live but we also have 2 homes on the property, the log home and a guest house, and not many people purchase property with two homes.
Believe it or not I think building the
chicken coop
put me in the mood to build a house again. I truly love the whole process, maybe it's because I come up with the brilliant ideas and hubby has to put them into action. I draw the blueprint and he just builds. Sounds easy right?
Now the big decision do we build here in Michigan again or do we take the plunge and move to our retirement spot? I love Michigan but as we get older I may come to hate the snow.
What do you think, would you live in a Pole Barn home?